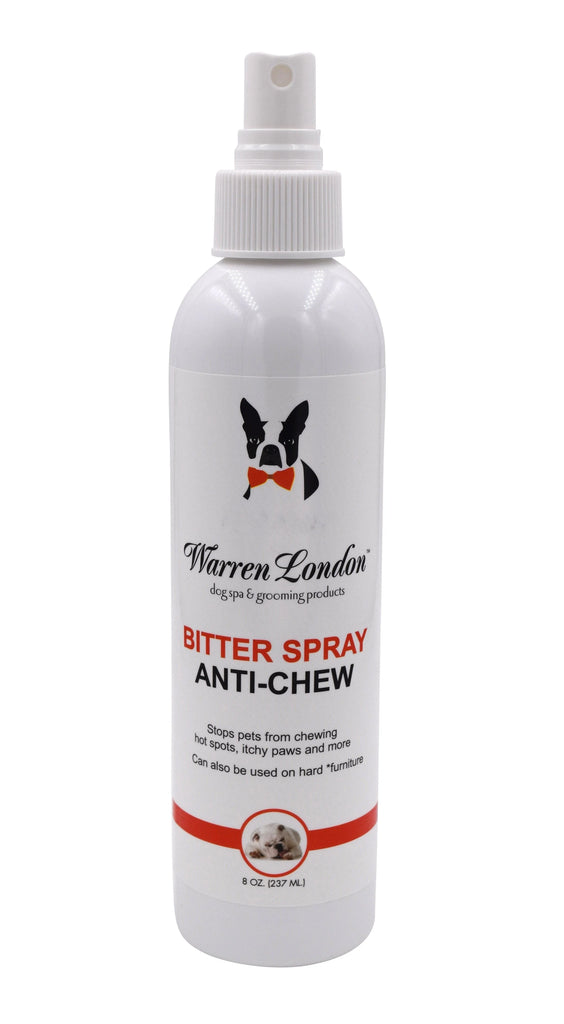 Dog Bitter Spray Anti-Chew - Anti-Lick
$15.00
Humanely Deter Destructive Chewing - The strong bitter taste acts as a deterrent for destructive chewing by dogs, cats, and other pets.

Nothing But Bitterness - Safe and effective pet corrector spray for dogs and cats that does not contain additional fruit flavor which some pets may actually like the taste of.

Safe To Apply On Pet's Body & Common Household Items - Just use in a well ventilated area and perform a small test application for first use on a new surface - Works well on paws, legs, body, plants, molding, woodwork, furniture, couches, sofas, walls, socks, shoes, clothing, power cords, etc.

Easy To Use - Simply spray the the targeted area, and walk away to train your pet to stop chewing, biting, gnawing and licking things they shouldn't. Avoid eyes, nose, mouth, and private areas.

Works for dogs, cats, and puppies - Made in USA.
Directions:  Hold 4-6 inches from the area you want to spray.  Spray a couple times in the area that you want to prevent chewing and licking and allow to air dry for a few seconds. 

Ingredients:  Deionized Water, isopropanol 20%, Bitter Agents and Extracts