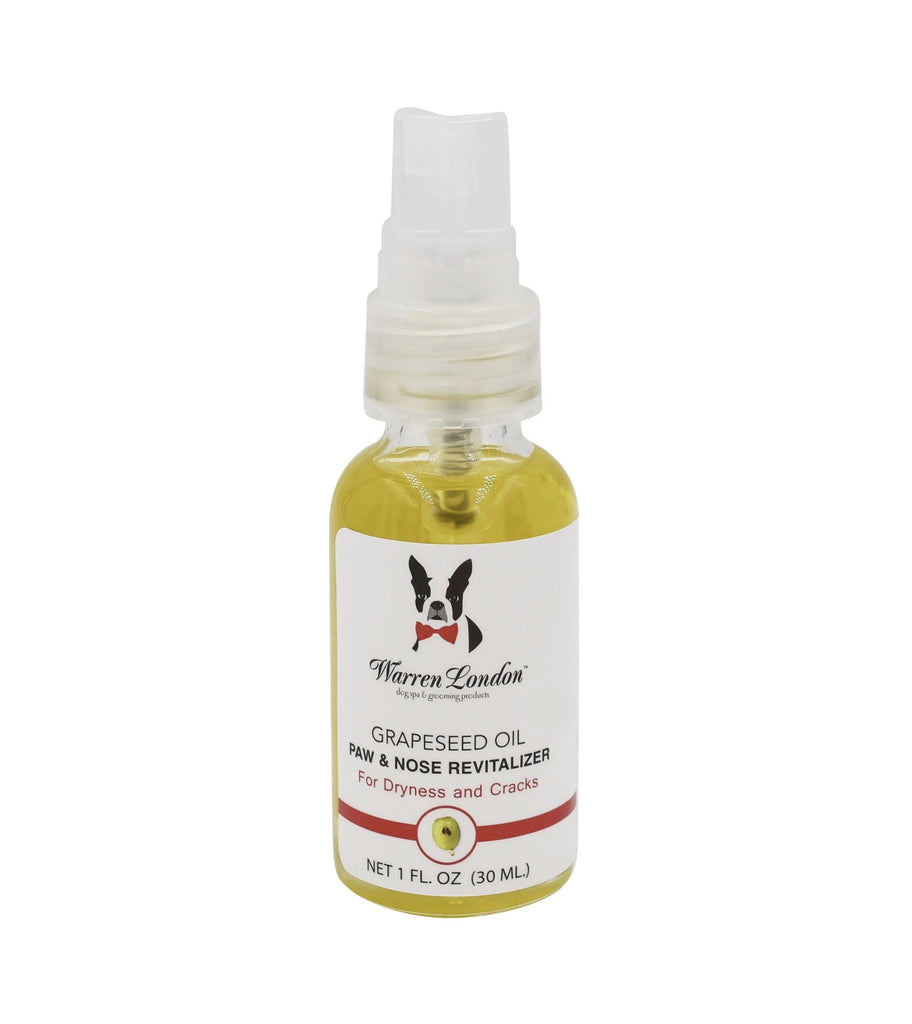 Grapeseed Oil Paw & Nose Revitalizer
$15.00
Revitalizing Spray - Rub on like a dog nose and paw balm to help nourish your dog's dry, chapped, cracked, or crusty nose and paws.

Naturally Effective Ingredients - Infused with essential oils rich with vitamins and antioxidants that will leave your pups paws or nose soft, healthy, and hydrated! Made in USA with grapes from Tuscany Italy.

Bring Back Puppy Paws! - Restores the dogs nose and paws to a youthful and soft condition.

Deep Down Conditioning - Revitalizes the paws and nose by penetrating the skin with the vitamin and antioxidant rich formula.

Product Applications - Use as an alternative or companion product for your favorite Dog Paw Balm, Dog Nose Balm, Dog Nail Polish, Pawdicure Product, Paw Defense Wax, Paw Pad Moisturizer, or Dog Nose Moisturizer.
Directions
Apply one to three times per week. Spray once and rub a small amount on paws or nose. Rub in thoroughly. Use only on noses that are cracked or prone to dryness.

Ingredients 
Grapeseed Oil, Amino Acids, BHA, Natural Keratin, Organic Calcium, Safflower Oil, Wheat Germ Oil, Vitamin A, Vitamin D, Sesame Oil, Vitamin B-5, Vitamin E, Silk Protein, Natural Protein, Panthenol, Thymol, Methyl Glucose Ether