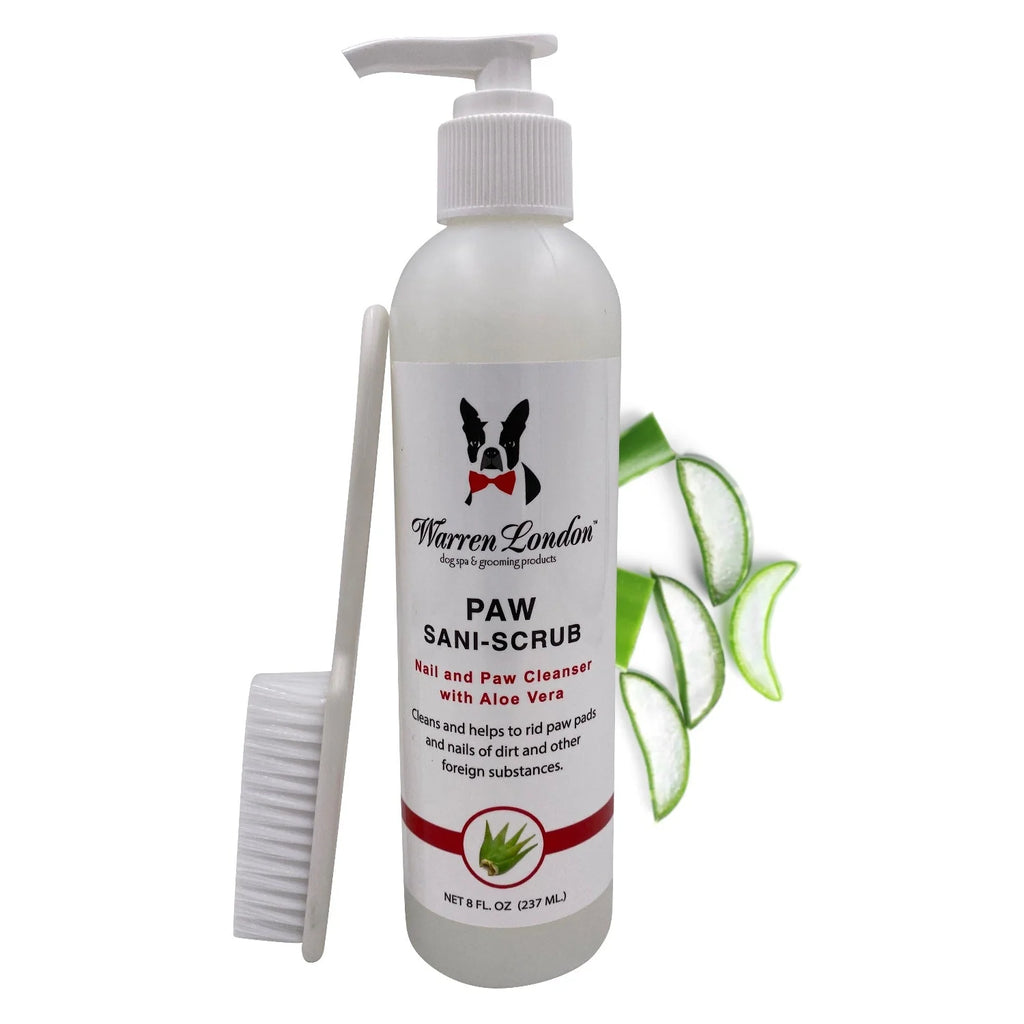 Paw Sani-Scrub - Paw and Nail Cleanser
$16.00
Deep Cleaning - Designed to provide thorough surface cleaning prior to paw treatments, after muddy walks, or as part of regular cleaning regiment

Premium Ingredients - Filled with anti-oxidants and Aloe Vera to keep paws and coats moisturized and healthy

Scrub Brush Included - Perfect for scrubbing dirt from your pet's coat as well as cleaning paws and affected areas

Easy To Use - Warm water and our paw sanitizer is all you need to safely keep your pets paws clean and healthy

Product Applications - Use this dog paw cleaner as an alternative or companion product for your favorite dog paw cleanser, paw fizz soak, dog paw balm, dog paw plunger, dog paw wax, dog paw wash, dog foot bath, or dog paw bath.
Directions: 
This product should be used before and after any nail and paw services, or after a walk. Simply apply a small amount on your hand, scrub brush or towel to wipe down the affected areas. You may use this product as much as you deem necessary depending on your dog's activities that day.
Ingredients:
Aloe Vera Extract, Ammonium Lauryl Sulfate, Ethylene Glycol Monostearate, Cocamidopropyl Betaine, Lauramide DEA, Propylene Glycol, 0.7% p-chloro-m-Xylerol, Lanolin, Fragrance, PCMX, Parachlorometazylenol