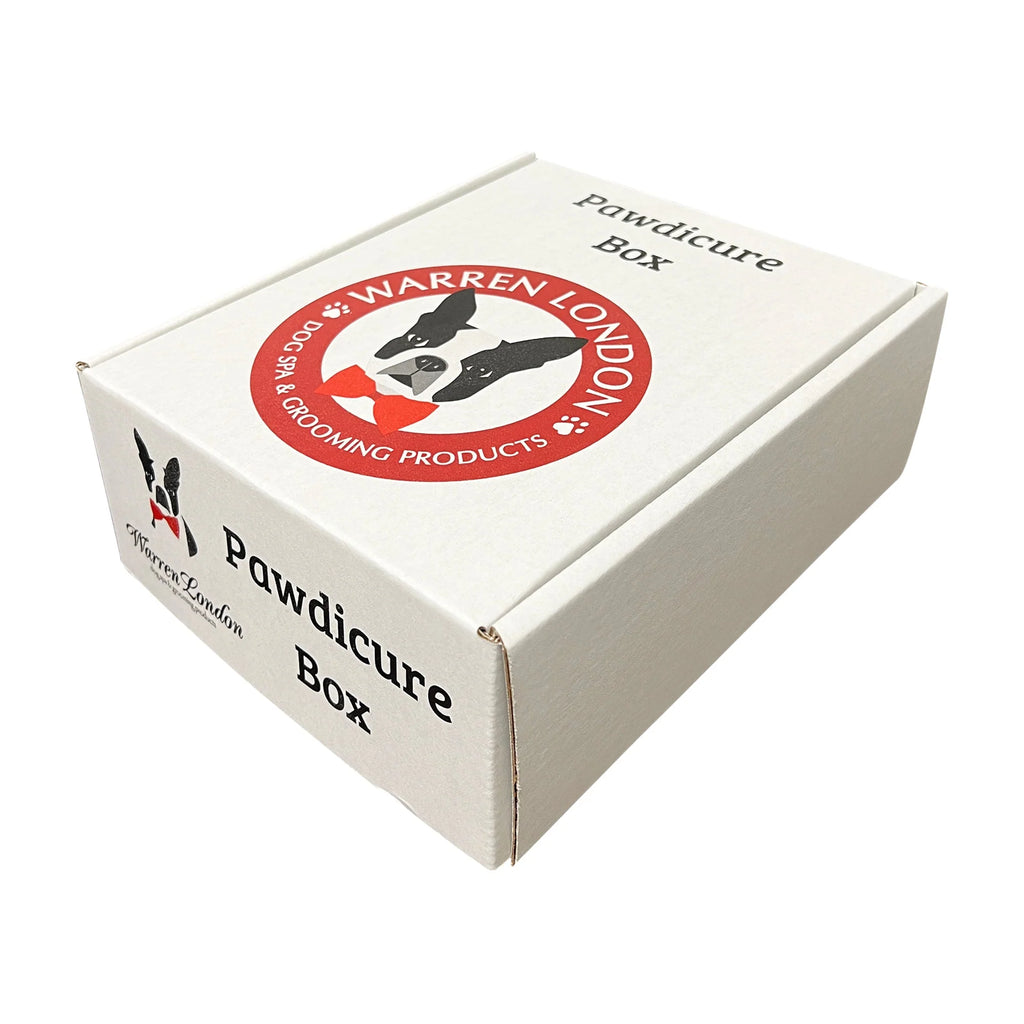 Warren London Pawdicure Box
$57.00
 Product Information
The Pawdicure Box is a spa quality dog pedicure at home! Contains 8 luxury products: Paw Sani Scrub, Paw Fizz Soak, Grapeseed Oil, Hydrating Butter Balm, Paw Defense Wax, Nail File, & Nail Polish Pens

Start With Deep Cleaning

- Remove surface grime with Paw Sani Scrub, and then soak paws using Deep Cleaning Paw Fizz Tabs. A great solution to provide itchy paws dog relief and stop dogs licking paws!

Moisturize & Condition Paws

- Grapeseed Oil deeply moisturizes & nourishes the paw pads, and Hydrating Butter Balm uses aloe vera to provide surface conditioning. Both products are safe on noses too.

Protect

- The Paw Defense Wax coats paws with a waxy layer to protect from rough surfaces including hot pavement, ice, snow, sand, and hiking trails. The nail file removes rough edges from nails.

Dog Nail Polish Pens Quick Dry Formula

- Each box contains two Warren London Pawdicure Polish Pens for Dogs which dry in less than a minute. This pet paint for dogs is the perfect end to a pawdicure!